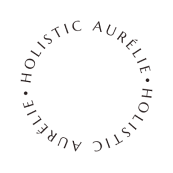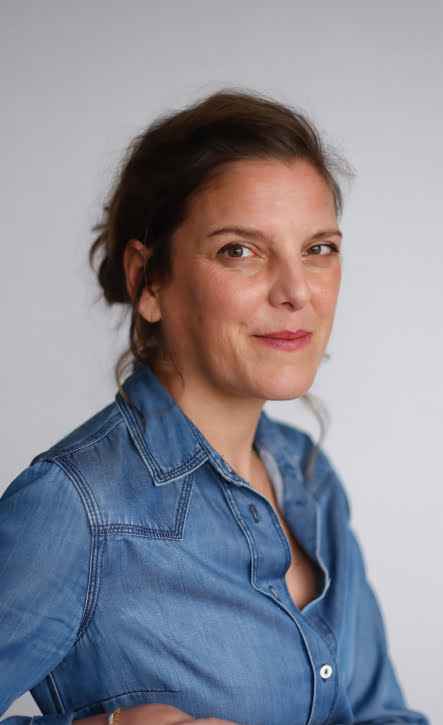 Yoga and natural health, mindfulness facilitator, certified in yogatherapy, university graduate in yoga and health and naturopath.
A teacher and lecturer in yogatherapy and natural health, and a mindfulness facilitator, I specialize in women's health and in particular in endometriosis, which I myself suffer from.
I started accompanying women with endometriosis in 2016. Today, I lead workshops, conferences and certified trainings in yoga, ayurveda and naturopathy applied to stress management and women's health, endometriosis and adenomyosis in distance learning, in yoga studios, health centers and naturopathy schools. My teaching methods combine Western knowledge of the body and mind (science, biochemistry, neuroscience) with the traditional disciplines of yoga, mindfulness and ayurveda. I emphasize a caring, holistic and integrative approach.
I am also a lecturer at the Academy of Naturopathy in Luxembourg and have contributed to numerous publications on yoga, natural health and ayurveda. I am the author of the book Mieux vivre l'endométriose au naturel published by Editions Leduc written in French and published in March 2022.
I am also co-founder of Healthential, a platform dedicated to natural health that offers personalized advice and highly bioavailable food supplements in an eco-responsible approach.
LEARN. HEAL. PRACTICE. NURTURE.


HOLISTIC AND SCIENCE WISDOM

Generosity in sharing and transmission

Kindness, Deep listening, No judgement
I have given yoga classes on rooftops in India and under the Eiffel Tower.
HSP, multi-passionate, eternal student, idealistic, yes, it's me
I have several activities and hats, but they all have the vocation to contribute "May you, all beings, and the planet be and live happy, healthy, free and in peace" through education and its practice.
Cat lover. Mom of 2 British shorthair with french passport living in France or Luxembourg.
Book lover. I feel good on the mat and surrounded by books. I always have at least 3 books in my bag and a stack of about 10 books on my bedside table. When I travel, bookstores are a must.
I once slept on a trampoline.
I could have worn the hakama in aikido (but I stopped when I had this "level")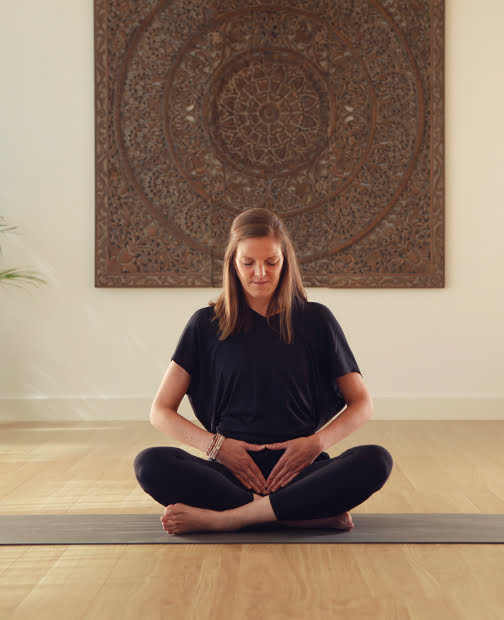 "Be your own healer, heroe and leader"
Yung Pueblo
Academics & certifications :
Conseillère en aromathérapie, ADNR Formation
Naturopathe, Carol Panne et ADNL
Maître Reiki, niveau 1,2 et 3, Katia Deltor
Santé de la femme, Femina, Canada
Ingénieure en agro spécialisée en nutrition humaine, Polytec'Lille et ENSAIA
Biochimiste, Université Henri Poincaré, Nancy
BTS Diététique (en cours)
Diplôme Universitaire Yoga & Santé, Université de Lorraine
Yogathérapie, IDYT, Dr Lionel Coudron
Yogathérapie pour les personnes en stress, anxiété, burnout, choc post-traumatique, Jilian Pransky
Formation initiale de 200hrs RYT Yoga Alliance
KidoKids yoga teacher
Yoga de la femme
Yoga for pelvic pain
Restorative Yoga, Jilian Pransky
Master en Marketing, ICN Business School
MBA – Sacred-Heart University, Jack Welch College
Naturopath, Carol Panne and Académie De Naturopathie Luxembourg (ADNL)
Ayurveda for women
Aromatherapy, ADNR Formation
Reiki, level 1,2 and 3, Katia Deltor
Women's health, Femina, Canada
Gemmotherapy, Anne Van Bockstaele, ADNL
Engineering diploma specialized in human nutrition, Polytec'Lille and ENSAIA, France
Biochemistry, Université Henri Poincaré, Nancy, France
RD Dietetititian (ongoing)
University degree in Yoga & Health, Université de Lorraine, France
Yogatherapy, IDYT, Dr Lionel Coudron, France
Yogatherapy for stress, anxiety, burn-out, depression, PTSD, Jilian Pransky, New York
200hrs Yoga teacher training, RYT Yoga Alliance
KidoKids yoga teacher
Yoga for women
Yoga for pelvic pain
Yin yoga, Loka Yoga school, Bali
Restorative Yoga, Jilian Pransky
Mindfulness, MNDFL, New York
Master in Marketing, ICN Business School, France
MBA – Sacred-Heart University, Jack Welch College, Connecticut