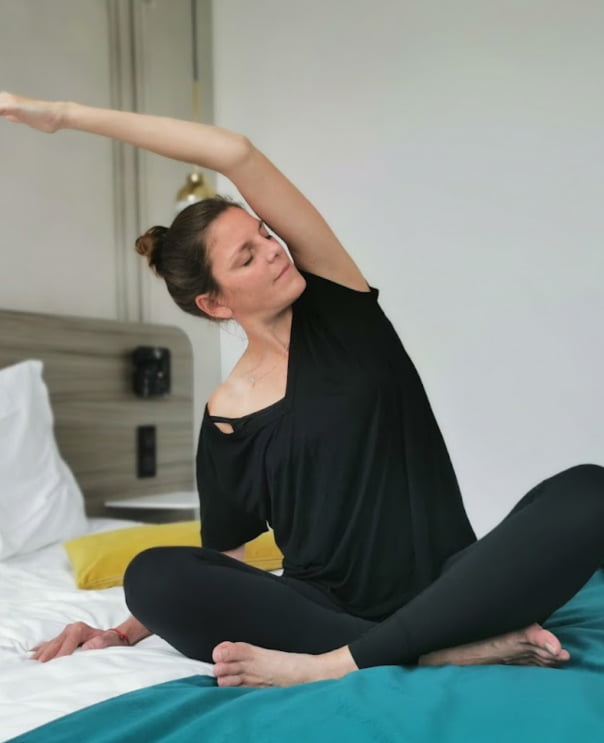 For yoga teachers and health professionnals
50h Yoga Teacher Training
Yoga for endometriosis
Endo Yoga Flow
Elevate your expertise and transform the lives of women with endometriosis through the tools of yoga. A 50-hour yoga certification course dedicated to endometriosis and pelvic pain to confidently support women with endometriosis.
Through 50 hours of study sessions, live training, practices and exercises, you will learn the fundamentals of helping women with endometriosis in an informed, secure and caring way !
Learn how to guide and teach the tools of yoga to women with endometriosis, pelvic pain and related symptoms. Raise your level of expertise by being the go-to person for women living with endometriosis
Earn your certification with individual follow-up and by submitting practical case studies.
Add value to your personal and professional growth with specialized training that certifies you to a growing and in-demand audience.
Helping women relieve pain naturally. 1 in 7 women suffer from endometriosis and are looking for skilled and trained individuals to help them on their path to reclaim back their health and quality of life. 
Endo yoga flow
At the end of this training, you will be able to :
Understand in a simple way the mechanisms of endometriosis as well as the daily life of a woman suffering from endometriosis.

Accompany women and improve their daily life thanks to the tools of yoga: postures, breathing techniques, visualizations, mudras,…

Explain to your students the basic anatomy of the pelvic floor and hormonal physiology in simple words.

Practice a variety of pranayamas or breathing techniques for pelvic floor health, pain relief, calming the mind and emotions,…

Equip students with powerful SOS tools in case of "crisis".

Guide students in poses that incorporate holistic practices for pain relief, fatigue, emotional balance,…

Analyze different pains and symptoms and determine how they relate to common endometriosis conditions.

Designing asana sequences that address endometriosis issues.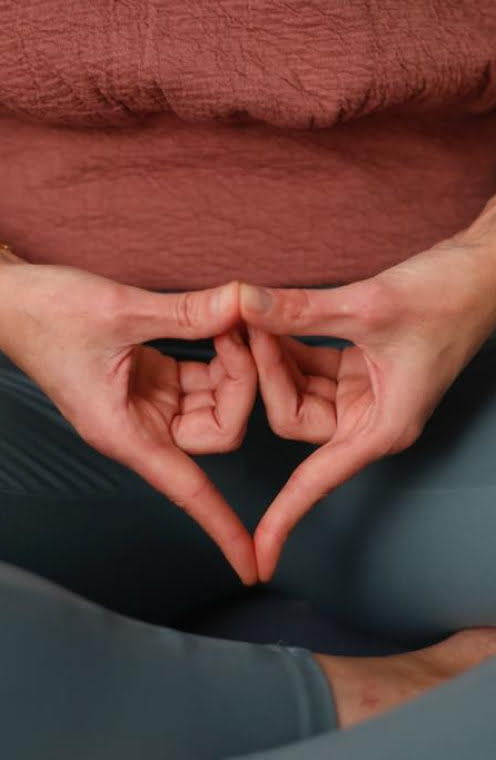 Je tiens à remercier du fond du coeur Aurélie pour la qualité de son enseignement, les outils qu'elle nous propose, son professionnalisme et l'énergie qu'elle y met. J'ai été bercée durant toute cette formation dans la bienveillance, l'écoute, la douceur et dans une ambiance enveloppante et cocooning. Je suis ravie d'avoir été formée par ses soins.
Aurélie propose une formation riche, dense et complète pour comprendre tous les bienfaits du yoga dans la prise en charge globale de l'endométriose. Les mots connaissances, échanges et bienveillance résonnent fort. Kinésithérapeute et passionnée par le yoga, j'ai adoré cette formation qui réunit la gestion des douleurs, le mouvement et la philosophie du yoga. Merci Aurélie de partager tout ça avec autant de coeur !
Super formation, sans regret!!! Elle m'a permise de sortir de ma zone de confort et de passer à l'action car je souffre du syndrome de l'imposteur. Merci à tous car c'est cette émulsion qui fait tout !!!
J'ai beaucoup aimé cette formation, la bienveillance, l'écoute d'Aurélie et surtout sa manière de transmettre son savoir m'ont permis de mieux comprendre le sujet, d'approfondir mes connaissances et d'apporter de nouveaux outils aux femmes qui en ont besoin. Je remercie Aurélie et la recommande fortement, car je la trouve extrêmement professionnelle et avec un grand cœur.
Merci Aurélie pour tout le savoir transmis et cette opportunité de nous sentir légitimes en tant que femme d'abord, puis dans la transmission. Merci à cet incroyable groupe pour ces belles énergies rencontrées 🙂 Un flot de bienveillance, d'énergie, de savoir et d'humilité !
Cette formation est parfaite pour soi-même mais également pour les autres, la formatrice est d'une bienveillance rare et d'une belle douceur. C'est aussi le lieux de faire de beaux échanges, se sentir moins seule, et de créer des connexions durables.
Merci Aurélie ! J'ai bien pensé à toi ce matin, prise en charge patiente endométriose avec HDM et parcours lourd ++, on a pu trouver déjà différentes clés pour soulager les douleurs. Ta formation est déjà mise en pratique et c'est super chouette, MERCI !!
J'aurais vraiment souhaité que mes profs, thérapeutes et spécialistes aient ces outils quand j'ai eu mes premières crises de douleurs pour m'apprendre à soulager mes douleurs
about
50h yoga teacher training for endometriosis
Unfortunately, you may have already seen or will see a woman with endometriosis at your class or practice.
Pelvic pain, fatigue, emotional rollercoaster, fertility problems, digestive problems, back pain, dyspareunia, bleeding periods,… The list is long for the symptoms of this complex systemic disease.
It is a real public health issue for 1 in 7 women!
Women very often experience :
debilitating pain
a too late diagnosis
a medical wandering
a loss of their "body" and their life which escapes them
and even lost hope of having a child naturally…
As a result, they often turn to natural and complementary approaches to relieve their pain, which is just as physical, mental and emotional, and to be an actor in their health.
However, yoga teachers or wellness professionals are not trained, and paramedical professionals are not sufficiently prepared to support women with endometriosis and especially not to do more harm than good.
You have the opportunity to be this caring expert and to differentiate yourself.
Highlights…
1 in 10 to 1 in 7 women of menstruating women have endometriosis.

On average, it takes 7 to 10 years to make a diagnosis.

70% of women suffer from chronic debilitating pain.

40% have fertility problems.

0 specific treatment for endometriosis (There is currently no curative drug treatment, they only treat the symptoms).

14 million women are affected in Europe.

180 million women are affected worldwide.

This would represent 30 billion euros of sick leave in Europe.
Curriculum
This training will address how the application of lifestyle modifications, meditation and different facets of yoga and the view of ayurveda can be used as complementary tools to support women with endometriosis in their daily lives in a holistic way.
I have put into this program everything I know that has worked for me and other women. I also drew on the latest scientific research while honoring the ancient practices we practice, such as yoga.
Module 1 – Understand
The menstrual cycle and the female rhythm
Reminder of the anatomy of the pelvic floor
Learning about endometriosis :
symptoms
diagnosis
mechanisms
aggravating factors
people at risk
introduction and review of currently
available treatments
the latest scientific findings
The life of a woman with endometriosis
Emotional / psychological considerations specific to endometriosis
The ecosystem around women with endometriosis
The ecosystem
The position and posture of the yoga teacher
The role of the medical and para-medical professional
Yoga and endometriosis
Endometriosis in the texts
Endometriosis and yoga in scientific studies
How yoga practices can help minimize the symptoms of endometriosis
Ayurveda's perspective on endometriosis
Chakras and endometriosis
Happy stories and testimonials from women living with endometriosis
Part 2 : THE TOOLS OF YOGA
Module 2 – Practice
Yoga tools to support women with endometriosis:
Postures, meditation, breathing, mudras, visualizations, mantras…
SOS yoga tools for crisis periods
Yoga during menstruation, outside menstruations, to regulate the systems… 
Module 3 – Guiding women in a personal way
Designing and teaching individualized yoga practices
Module 4 – TEACH
Designing and teaching collective yoga classes and workshops
Module 5 – FRAME
Ethic, legal considerations and compliance
Module 6 – Offer your classes and communicate (marketing)
Authentic marketing and communiation with heart & soul
Module 7 – Integrate and celebrate
Case studies
Preparation of the oral presentation and the case studies (part of the certification)
Oral presentation of a case study
Exchanges, sharing, time for questions and answers
YOUR JOURNEY IN THE TRAINING
50 hours of training over 8 weeks
The combination of e-learning to explore and learn independently and virtual meetings on zoom to exchange and share
4 masterclasses on zoom
Coming soon – dates to be confirmed
A blended program to follow at your own pace
Between masterclasses, you will watch the lessons of the week's module at your own pace on a dedicated platform, self-assess your knowledge through a quiz after each module, and have moments of exchange with your buddy. You will keep in constant contact with the trainees through the private Facebook group, where Aurélie will also answer your questions.
DISCOVER THE FULL COURSE
View the 7 modules with videos  on the training platform.
7 self-assessment quizzes. After each module, you assess your knowledge and understanding by taking a quiz.
Exchange and practice with your buddy throughout the training between meetings.
During the training, you will conduct 3 "case studies" with for each case :
– an information gathering (one hour)
– a 1 hour practice session
– the writing of a summary sheet (1 to 2 pages max.)
The training ends with an oral presentation to exchange and share with the group on one of your case studies. This is part of the certification. 
I remain available, follow your progress and supervise your work throughout the training.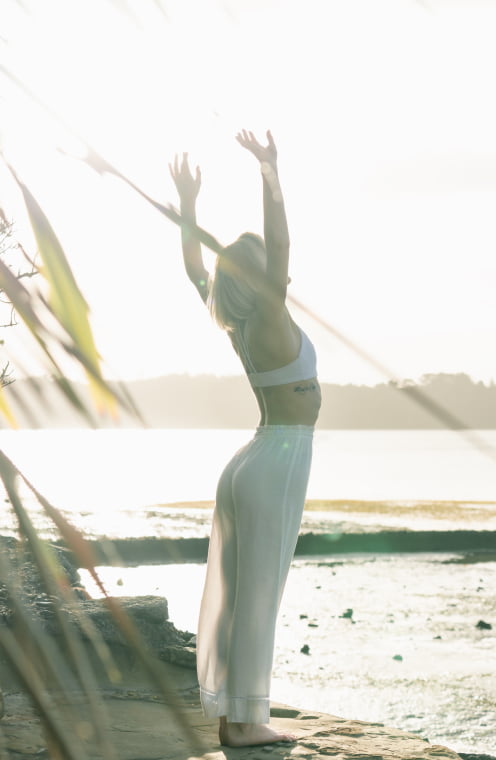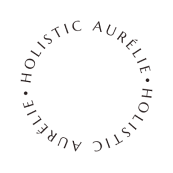 BONUSES
To support you even more
BONUS 1: A study and Q&A session in the month following the training.
BONUS 2: An individual questionnaire to send to your contact before a class or an appointment with a woman suffering from endometriosis
BONUS 3: Checklist of the main symptoms related to endometriosis. Not to forget anything and to work on priorities to help relieve the woman and bring back a better well-being
BONUS 4: Highlighting and value of your expertise: referencing in the directory of certified practitioners, on social networks, contribution to the blog, "portrait of xx" on the blog… Let's amplify your light so you can help more people.
BONUS 5: A caring and united community for life 😉 with access to a private Facebook group to ask questions at any time, as well as regular online exchange meetings, and certainly face-to-face events. You'll also receive advice, news and honest, caring answers when you have questions about your work.
what is included
The training in short
7 modules with videos to follow at your own pace (e-learning)
4 live sessions on zoom (including practice time, exchanges, reflections, preparation for certification and oral presentations).
A practice circle, exchange, sharing, questions and answers, after the training
The course syllabus in PDF
3 case studies and oral presentation for the certification
Access to the replay if you were unable to attend the live sessions or to review the sessions at your own pace
Access to a private facebook group to share, support and exchange in a gentle and caring community
Prerequisites for certification:
Completion of the 7 training modules, success in the 7 quizzes (75% success per quiz), attendance in at least two Zoom meetings, submission of the 3 summary sheets, oral presentation of a case.
incl. the certification
Your investment
3 PAyMENTs of
370 USD
(3 monthly payments of 370 USD)
Not sure? Do you have any other questions?
I know that investing time and money is always a challenge. I understand you because I've been in this situation so many times. Should I do it now, in a year, or maybe not at all?
What really matters is that this training, our community, this expertise for you, is a 100% YES. FEEL deep inside if you really WANT to,
I invite you to have a chat over tea on Zoom or to write to me to bring you more clarity on what you really want for yourself and if it is well aligned for each one.
Are there any other sessions of this training series planned?
No. Not at this time. If you want to enjoy the live interactions and also access the replay, we recommend you follow this session.
Will I be able to teach yoga with this training?
This training is not a yoga teacher training. It allows you to train in the teaching of yoga tools dedicated to women and in particular to women suffering from endometriosis or painful periods.
Does it take place online only?
Yes, it takes place online only on the Zoom video platform.
Can I participate without taking the certification
Please contact us via the contact form. 
Will I benefit from the program if I can't attend all the live sessions?
Yes, but of course, the best is to attend the zoom session live with us. There are replays. You can also ask your questions in the private Facebook group. Please be aware you need to attend at least 2 zoom sessions incl. the last one.
Yoga, meditation, relaxation... I already know about these. Will this program really help me?
Yes, because Aurélie will guide you step by step without overloading you and with tools specially adapted to endometriosis and to the woman affected by it. She will be able to answer your questions by bringing her experience of teaching and accompanying women suffering from endometriosis and related symptoms as well as her training with scientific experts in the field.
I am not a yoga teacher or therapist, can I participate and train?
Please contact Aurélie via the contact form. 
I have never practiced yoga, meditation or anything else.... Will I follow?
Yes, it is. The program is suitable for any professional, whether you are a novice or more experienced in practices such as yoga, meditation, relaxation…
I am an osteopath. Could this program be useful for my clients?
Of course you will. You will learn tools from yoga that are complementary to your disciplines and specific to endometriosis.
Can I access a workshop or individual training for my studio or practice?
YES. Depending on our schedule and yours, you can host a workshop with Aurélie at your studio or train your employees in-house. Contact Aurélie via the contact form.